Nathan Goss - Conservation Contracts Manager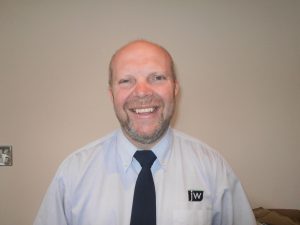 As part of the Company's investment into our Conservation/ Heritage division, Nathan joined the team as our Conservation Contracts Manager on Monday 3rd April 2017.
A carpentry trade background, Nathan brings with him a wealth of expertise having worked in the heritage and conservation sector for the past 25 years.  He has extensive experience working with CADW and The National Trust.
His specialist areas include historic building surveying, restoration carpentry, television and media work. Nathan prides himself on giving a professional and comprehensive service whilst maintaining that important personal touch with the client.
Nathan will be working with our expert team in our Conservation division, ensuring successful delivery of all of our conservation projects.
In his spare time Nathan enjoys spending time with his young family and being a very active member of his community in Aberaeron, organising beer and food festivals, and he also loves to travel anywhere exotic.