Dean Burgum - Project Manager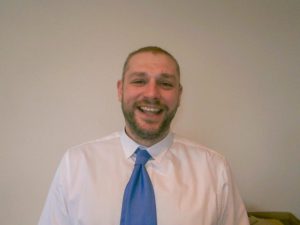 Dean has been with the company for over seven years, and is now a Site Manager with John Weaver Contractors after being steadily promoted since starting as a carpenter.
He has worked on a range of projects from new build to fast track refurbishments and worked with our key clients in healthcare and education, including Cwm Taff Healthboard and St John's College.
Dean has been with his partner Carley for 17 years and is a family man devoting much of his time to his three children (2 boys and a girl) and all of their activities which include rugby, football, karate, cricket, brownies and youth club.
Being a former rugby player, Dean also likes to watch his favourite team, The Ospreys play in the Liberty Stadium when he can manage any spare time.