Rhodri Boosey - Site Manager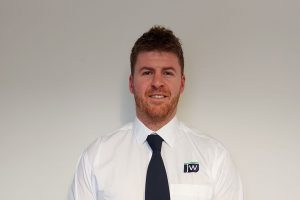 Rhodri is a qualified tradesman completing his apprenticeship in bricklaying at the start of his career in construction.  He quickly took on more responsibility and gained more experience across the sector, working his way into management and completing a business course along the way.  Rhodri has gained his NVQ Level 6 in Site Management and has held Site Management positions since 2015 where he has gained extensive experience in team management on residential and conservation projects.
Rhodri has a particular interest in history and heritage which has been fuelled by his work as a Supervisor at Hay Castle, a Grade II listed castle in Hay On Wye. He is continuing his work at the castle as well as working on the prestigious Grade II listed barns at Tretower Court.
In his spare time Rhodri is a keen footballer playing for his town Brecon and is a big Swansea City & Wales supporter, travelling up and down the country following the Swans and travelling the world following Wales.
Rhodri's interests are history, especially local history reading a wealth of books about the old Castles and Gaol's, to books on the South Wales borderers and The Welsh at War.  He also enjoys long walk county walks with his partner and dog exploring local trails in beautiful Brecon.