Len Gibbons -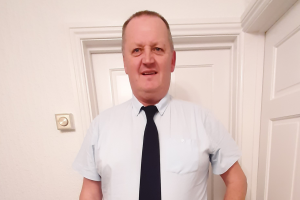 Len has over 40 years experience in the Construction industry.  He qualified as a carpenter-joiner straight from school and moved into management for the last 25 years.
Len has worked on many successful projects including large new build schemes, projects within the education sector including BREEAM schools, commercial projects and restoration projects.  Specific projects include and the Mumbles restaurant development, The Lyric Theatre in Carmarthen, Mount Building in Carmarthen and the Zion Chapel in Llanelli.
In his spare time Len has a keen interest in rugby and the family motorhome which takes us on many exciting adventures.