Sam Evans - Site Manager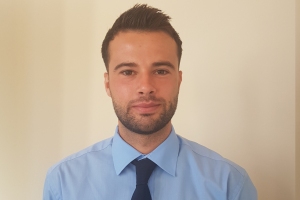 Sam joined John Weaver Contractors in 2016 as an apprentice carpenter and completed his 3 year apprenticeship where he achieved NVQ Levels 1-3 in June 2019. During this time he was twice named Apprentice of the Year in the John Weaver in-house training awards. He was also awarded the 2019 Swansea Bay Construction Support Group apprentice of the Year award.
Sam was one of two trainees selected to trial the inaugural JWC Departmental & Rotational Management Trainee scheme "The Way We Work Programme" where he successfully learned the various company disciplines in order to pursue his construction management career.
Sam is diligent, innovative, and passionate about his career and the organisation he represents and is currently Site Manager at Coity Castle working for our conservation division.