Announcement – Management Trainees at John Weaver Contractors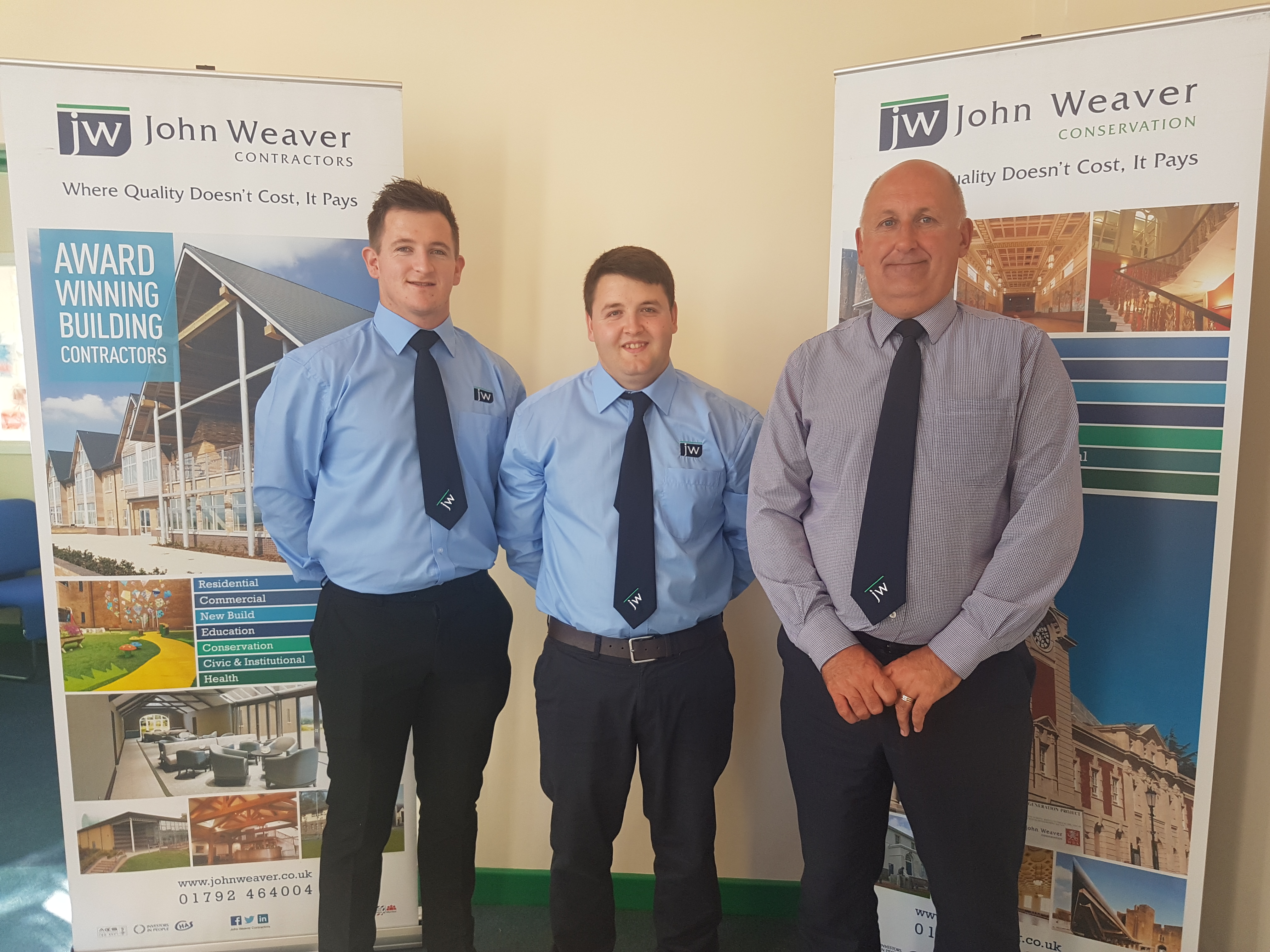 John Weaver Contractors are delighted to be able to announce that Jamie Jarrett, Assistant Small Works Manager and Tom Guarneri, Assistant Site Manager are starting their NVQ Level 4 (HNC) in Construction with the full support of the company.
Both Jamie and Tom have excelled since completing their carpentry apprenticeships with John Weaver Contractors and have been managing sites for the company as part of their development over the last 12 months.  The management training on and off site will develop them further in their construction careers with John Weaver Contractors.
Terry Edwards, Managing Director says, "John Weaver Contractors are passionate about its people and has a real focus and drive to invest in our younger talent and offer a career of a lifetime! We strongly believe that this passion is what differentiates us from the competition and which has allowed us to enjoy considerable success in recent years.  We recognise how important it is to train and develop the future generations of our business and it's this succession planning that will continue to provide the 'golden ticket' for our young achievers whilst we look to embark on our continued future success. Both Jamie & Tom have shown a great desire to become our managers of the future and we are rewarding them with an enviable career path to maximise their ongoing potential"
The company look forward to supporting Jamie and Tom well on their journey into management.  Good luck both!
John Weaver Contractors, "Where Quality Doesn't Cost, It Pays"
Back to News Page