Apprenticeship Awards at John Weaver Contractors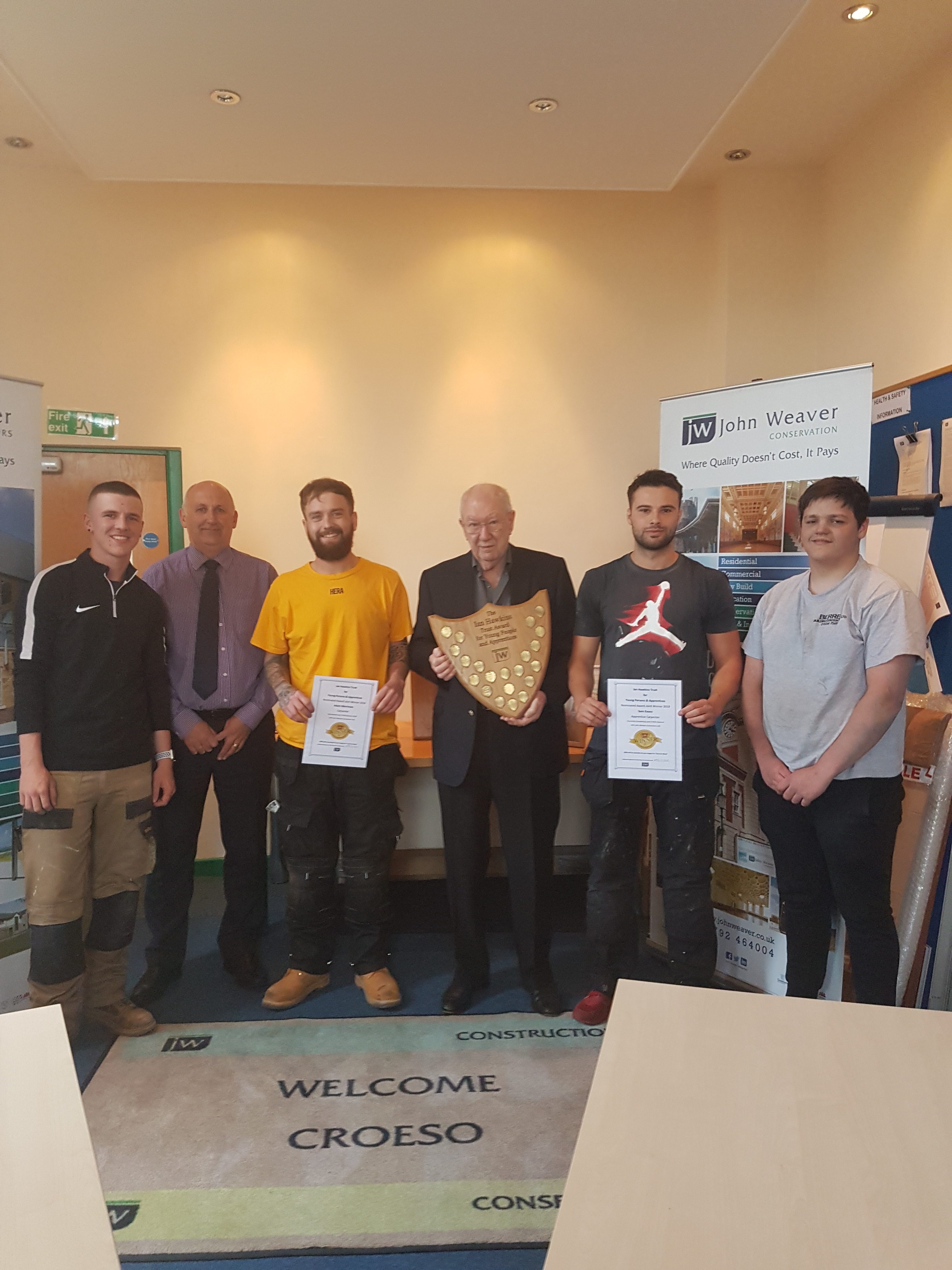 Our annual apprenticeship awards have taken place!
Six JWC apprentices have received tool vouchers from The Ian Hawkins Trust for Young People and Apprentices at our annual awards ceremony which recognises and rewards our talent.
Bruce Hawkins, father of the late Ian Hawkins MD at John Weaver's said, "It's really important we encourage and reward hard work within the construction industry.  Ian wanted to ensure apprentices in the company would not be held back by not having the money they needed for quality tools to be able to do their job and complete their apprenticeship.  This is why he left money in his will to give additional support and reward hard work by apprentices and new entrants."
Overall joint winners for 2019 were carpentry apprentices Sam Evans and Adam Merriman.
Terry Edwards, MD at John Weaver Contractors said,
"Having been an award winning apprentice myself I am only too familiar how important it is for the industry to continually train the future generations. At John Weaver Contractors, apprenticeship training is at the forefront of our business planning as we strive to develop home grown talent. All our apprentices go through a mentoring training programme, whereby on a daily basis our senior tradesmen work alongside the apprentices to ensure each apprentice gains valuable experience that runs alongside their college curriculum. This process has proven time and time again to be very successful as we now have a number of our qualified apprentices trained up to become Site Managers. I am pleased to say that Ian Hawkins' legacy lives on within John Weaver Contractors and that my passion will never waiver in my endeavours to continue our success in delivering what is the Golden Ticket to the industry, a John Weaver Apprenticeship.
Congratulations to all of our apprentices, and thank you for your hard work.
Back to News Page