Hay Castle Appoints Contractor for Restoration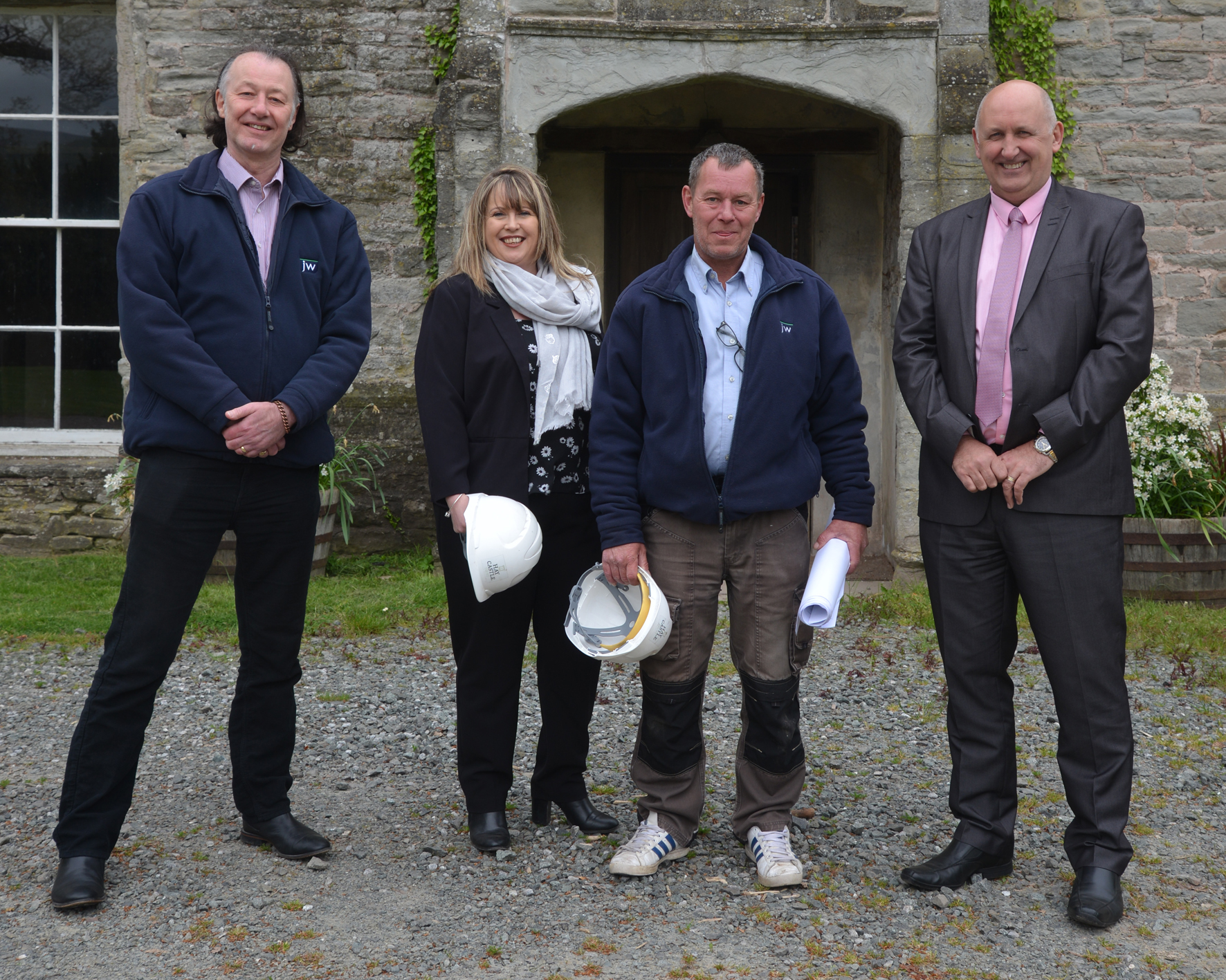 Hay Castle Trust has appointed John Weaver Contractors for the £4.5 million restoration and
refurbishment of Hay Castle in Hay-on-Wye. Works are expected to begin this month with
completion by 2020.
John Weaver Contractors is based in Swansea and is known for both new builds and their
conservation expertise and craftsmanship. Their previous works include high-profile heritage projects
including Glyn Vivian Art Gallery, Llanelly House, the Guildhall Swansea, and Prince Charles' Welsh
home Llwynywermod.
John Weaver Contractors will work with Hay Castle Trust and Rick Mather Architects on the project,
which will result in an important centre for the arts and learning and a valuable community asset.
Nancy Lavin Albert, Managing Director of Hay Castle, said: "John Weaver Contractors was selected
following a rigorous UK-wide procurement process, and we have total confidence in their ability to
realise our vision."
John Weaver Contractors has an established apprenticeship programme in traditional building skills.
Terry Edwards of John Weaver Contractors said: "Conservation is an important part of our business,
working on Grade 1 & 2 listed buildings, and we have ensured our apprentices have worked on these
projects to gain essential experience in traditional skills. The apprentices gain experience hard to find
nowadays and invest in our company when they continue as tradesmen with us. We are delighted
we can mentor and train apprentices at Hay Castle."
The local community is invited to 'meet the builder' during an open day on Wednesday 13th June at
5.30pm at Hay Castle.
Photo: Gary Matthews, Michelle Harris, Neal Griffiths and Terry Edwards of John Weaver
Contractors. (L to R)
Back to News Page