John Weaver Contractors appointed to deliver £3.26m Coed Ely Business Unit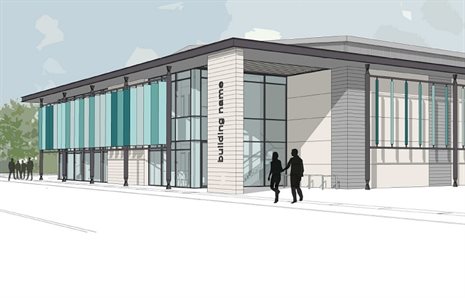 Award winning construction company, John Weaver Contractors are pleased to announce they have been appointed by Rhondda Cynon Taf County Borough Council to design & build plot C3 at the new Coed Ely development in Tonyrefail. The £3.26m development is the first of many phases on the development and it's a joint venture with the Welsh Government in creating a quality modern business / industrial unit for much needed inward investment that will create many jobs for the area.
The project will help develop much-needed modern business accommodation in Coed Ely, to complement the ongoing investment in the A4119 Corridor and Rhondda Gateway – identified by RCT Cabinet Members as a Strategic Opportunity Area with large potential for economic growth and development.
Terry Edwards, Managing Director of John Weavers said," We are thrilled to be appointed as the design & build contractor of choice for the Coed Ely Development and we look forward to building on our strong working relationship with our client, Rhondda Cynon Taf County Borough Council and their joint venture partners, the Welsh Government. It's great to see the rebirth of investment confidence being shown within the South Wales valleys, and we are very pleased to be a part of it"
Counsel General and Brexit Minister Jeremy Miles AM, who is responsible for EU funding in Wales, said: "I'm delighted to see John Weaver Contractors appointed to begin work on this development, which supports the Welsh Government's commitment to making Wales a more prosperous and secure place to live and work.
"EU funds are making a difference to the everyday lives of people living in Wales, and this project will attract new businesses along with newlong-term secure employment to Rhondda Cynon Taf, and help to future-proof the regional economy in very real terms."
Deputy Minister for Economy and Transport, Lee Waters AM, added: "Improving employment prospects closer to where people live in the Valleys is a critical part of the work of the Valleys Taskforce. This project, located within the Task Force area, will create opportunities and secure lasting economic change for communities in a region with real potential.
"It will also contribute to the goals of the Well being of Future Generations Act through sustainable development and I look forward to seeing work progress."
Councillor Robert Bevan, Rhondda Cynon Taf Council's Cabinet Member for Enterprise, Development and Housing, said: "I'm very pleased that the Council has appointed John Weaver Contractors to deliver this important work in Coed Ely – following the confirmation during October 2019 of £2.58m funding for this scheme from the European Regional Development Fund, through the Welsh Government."
Works will commence on site in November 2019 for this BREEAM 'Excellence' scheme.
Back to News Page