John Weaver nominated for Swansea Bay Business Awards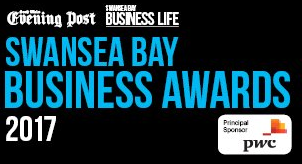 John Weaver Contractors' contribution to not only the construction industry but to the region as a whole has been recognised with a nomination for Business of the Year, in the Swansea Bay Business Awards.
The awards are organised by the South Wales Evening Post and Swansea Bay Business Life, in association with PricewaterhouseCoopers, and are designed to honour top firms and individuals in the Swansea Bay region.
John Weaver is up for a prize in the 'Business of the Year: 26-149 Employees' category, up against three other hopefuls.
South Wales Evening Post editor Jonathan Roberts commented: "The standard of entries was incredibly high, reflecting the terrific amount of work done by our business community, work that is often unseen by the wider city region. As you can see from the shortlist revealed today, picking a winner will be no easy task as the competition is so fierce."
The winners will be revealed at a black tie awards ceremony at the Brangwyn Hall on March 3, 2017.
You can read more on the South Wales Evening Post website here.
Back to News Page