JWC Launch "The Way We Work" Management Trainee Programme!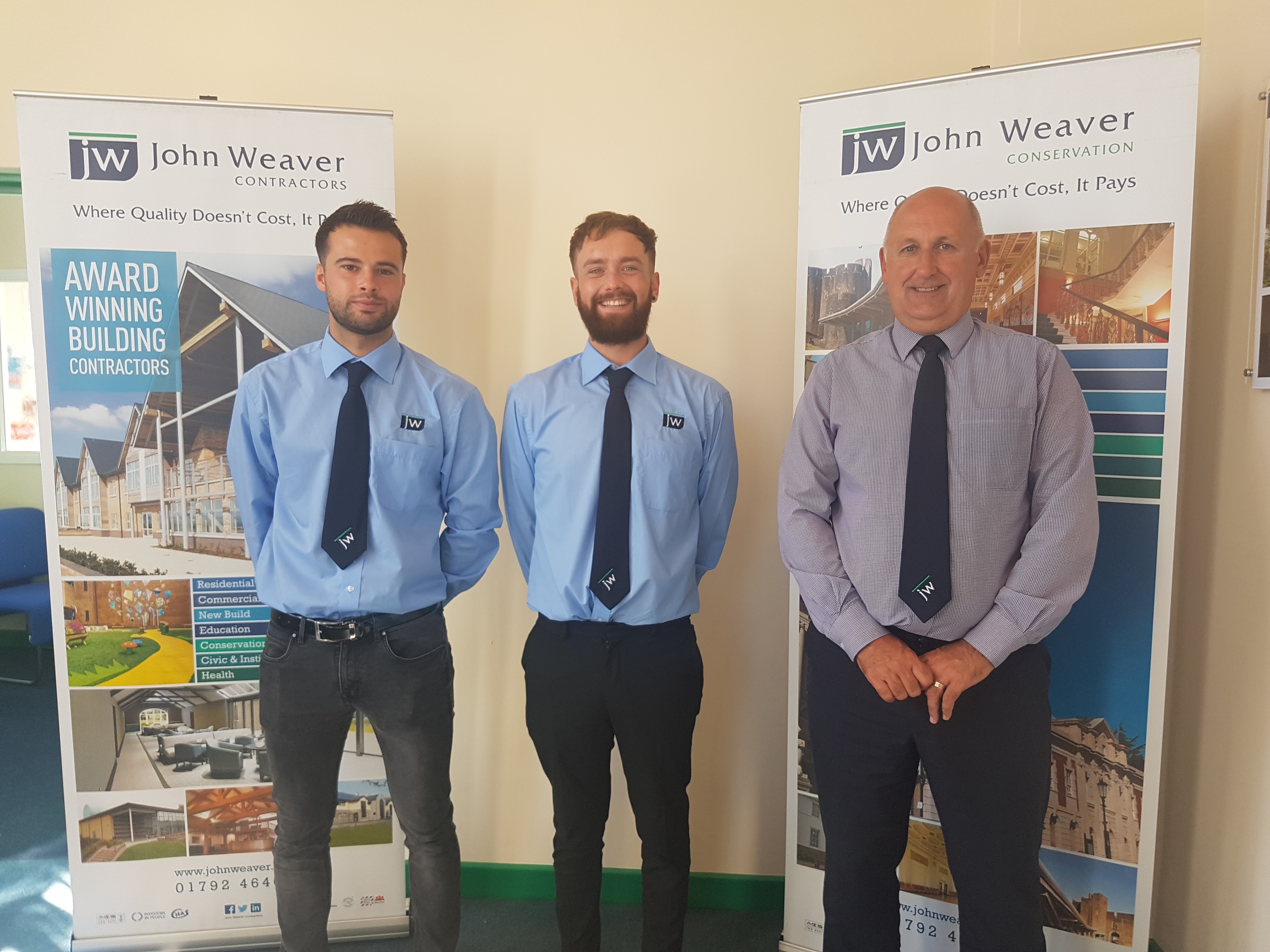 Today sees the launch of John Weaver Contractors first ever departmental rotational management trainee programme "The Way We Work" programme.  At JWC we are very serious about nurturing our young talent within the business and our new training programme will equip our trainees with the skills, knowledge and experience needed to embark on an exceptional career in management at John Weaver's.
Our first trainees starting "The Way We Work" programme are our Apprentice of the Year winners, Sam Evans and Adam Merriman who have both recently completed their carpentry apprenticeships with John Weaver Contractors Ltd.
Terry Edwards, Managing Director at John Weaver's says, "John Weaver Contractors are passionate about its people and has a real focus and drive to invest in our young talent and offer a career of a lifetime! We strongly believe that this passion is what differentiates us from the competition and which has allowed us to enjoy considerable success in recent years.  We recognise how important it is to train and develop the future generations of our business and it's this succession planning that will continue to provide the 'golden ticket' for our young achievers whilst we look to embark on our continued future success. Having been an award-winning trade apprentice and management trainee myself, this management training programme is built upon a personal tried and tested formula which we are looking to replicate here at John Weaver Contractors".
The John Weaver Contractors Departmental and Rotational Management Trainee Programme is a great springboard to other more senior roles within JWC and nurturing our very own home-grown talent will provide us with another 100 years of succession planning.  The company wish Sam and Adam the best of luck in completing "The Way We Work" training programme.
John Weaver Contractors, "Where Quality Doesn't Cost, It Pays".
Back to News Page