The Moondance Sports Hall for Atlantic College Officially Open!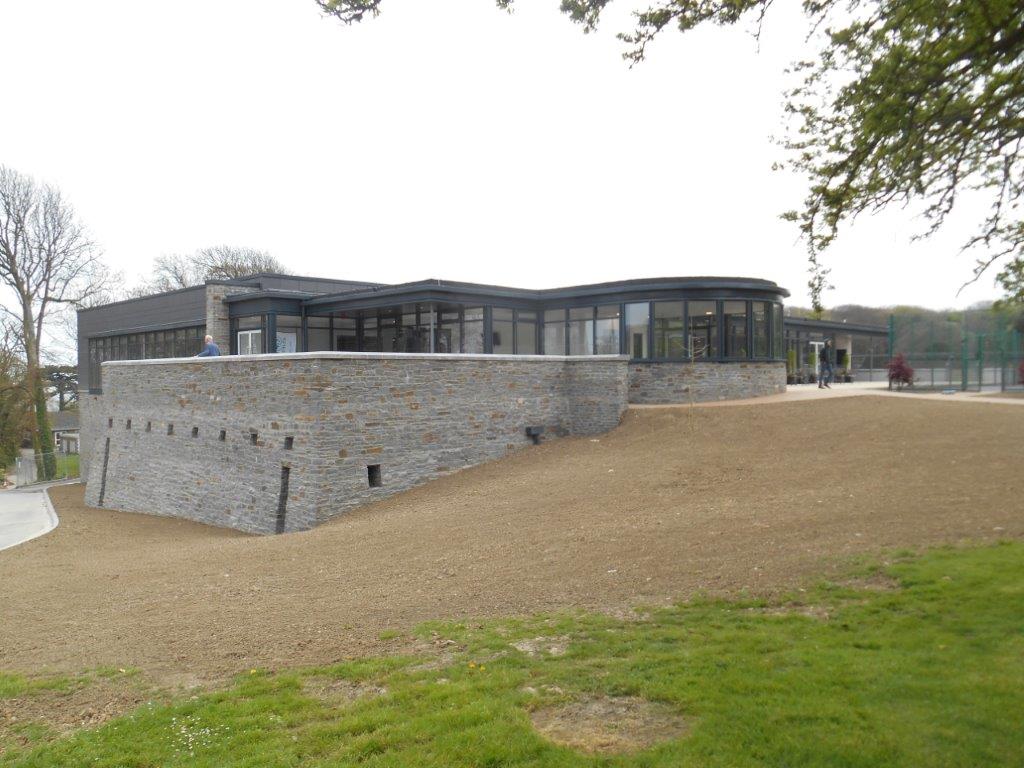 The multi-million pound sports facility, which will support the delivery of its pioneering experiential co-curricular programme has been opened
The £4.5 million Moondance Sports Hall will provide a new space for the students of the College to work together to improve their health, fitness and wellbeing.
The sport hall's construction has been part funded thanks to support from the Moondance Foundation, a charity supporting children, education, issues of poverty, medical research, the arts and humanitarian projects. Incorporating a sports hall, dance studio, changing facilities and café, the new building will provide enhanced facilities for the College's curriculum and the UWC's mission to make education a force for peace and a sustainable future.
The facilities will also create a new social space for students outside of class time by offering an even wider range of options to keep fit, relieve stress and interact with friends.
Commenting on the decision to support the construction of the sports hall, Diane Briere de L'Isle, who established the Moondance Foundation with her husband Henry Engelhardt, said: "Our four children graduated from Atlantic College having gained tremendous understanding of the world around them and made lifelong friends from all over the world.
'As parents, we know that access to sports is such an essential component to the complete and successful development of young people, promoting health and wellbeing as well as teaching discipline and developing teamwork skills.  The Moondance Sports hall has been designed to also serve as a wonderful meeting and relaxation venue for the students and is a fantastic addition to the Atlantic College campus.'
John Walmsley, principal at UWC Atlantic College, said: 'Giving students a state-of-the-art environment in which they can develop their physical fitness will have a positive impact on mental wellbeing and the capacity to learn, while living the UWC mission of outdoor challenge and sustainability.'
Back to News Page