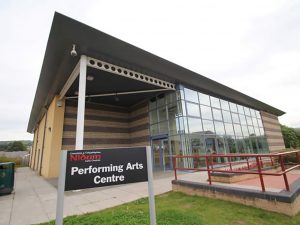 We have over 30 years' experience building and delivering success in the education sector – a proven track record of professional teams working closely with advisory bodies, learning establishments and associated frameworks. We know how this sector works, and we know how to deliver quality with the best value for public or private funds.
Our aim is to deliver innovative design solutions that provide sustainable development. The buildings and environments we create are community focused and made to leave a lasting legacy, all the while providing an inspirational atmosphere for learners and teachers and allowing for future adaptation to meet the needs of the future.
We have recently completed successful schemes in the education construction sector directly for:
Diocese of Swansea & Brecon
Neath College
Trinity St David, Carmarthen
Trinity St David, Lampeter
University of South Wales
Cardiff University
Atlantic College, The Great Hall
Working with local authorities our previous customers include:
Carmarthenshire County Borough Council
City & County of Swansea Council
Bridgend County Borough Council
Vale of Glamorgan Council
Cardiff Council
We are also a member of Local Consortium Wales, along with R & M Williams Ltd, approved for the SEWSCAP 2 for 21st Century Schools scheme to service numerous local authorities throughout south and east Wales.