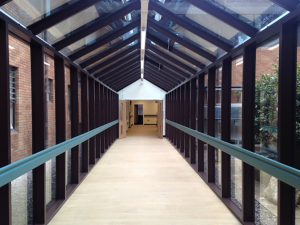 John Weaver's expertise in the healthcare sector spans over 40 years of experience, starting out with the servicing of what was then the West Glamorgan Health Authority (WGHA) and the Welsh Health Technical Services Organisation (WHTSO), more recently known as Capita.
Currently we are privileged to have earned an extended four-year term to our partnering framework for the Abertawe Bro Morgannwg University Health Board where we are continuing to provide our expertise and services through a range of framework bands, up to £2m in value.
The majority of our service has involved a variety of both new build and ward refurbishment / upgrading works, undertaken in occupied wards with complex M&E and specialist services to consider. Projects like these really highlight our considerate, partnership-based working methodologies, allowing for projects to be completed in phased stages in order to minimise disruption to our clients or the people that use their buildings.
Other health sector projects we have delivered include providing Extracare facilities and working for clients such as The National Autistic Society.