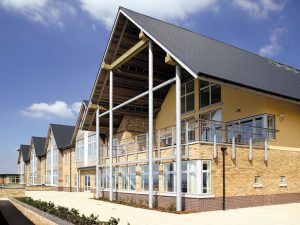 Our mantra: quality and craftsmanship on every project.
From high-spec luxury residences for the likes of Catherine Zeta-Jones to multi-million pound top-quality office complexes, up to a value of £8 million.
As a family business we are truly client focused. We have a clear drive to establishing long term business relationships and our success in achieving this aim is borne out by the large number of our repeat clients. But that doesn't mean we're simply here to do as we're told: when appointed to a new build construction project we'll advise on the best approach to the job, ensuring there is no risk of losing sight of quality and a rewarding finish.
Quality, professionalism and a high level of 'hands on' personalised approach – we mix that with sound, established business management practises and these will always remain the hallmarks of our approach.
We have worked hard to build up a first-class team of directly employed craftsmen, construction experts and highly motivated managers, and we're committed to a carefully chosen supply chain that ensures our loyal clients get value for money, attention to detail and complete satisfaction.