Work Experience at Caerphilly Castle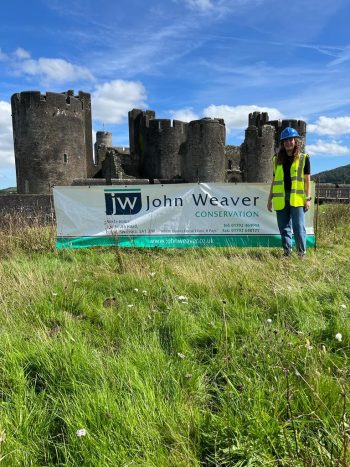 A picture is worth a thousand words, but a memory is priceless!
Great to see our future generations taking an interest in a career in the construction Industry.
At John Weaver Contractors Ltd, we opened the doors of our Caerphilly Castle Regeneration project by giving valuable onsite management work experience to Emily Duggan.
During her time with JWC, Emily gained a full understanding of the management of the site logistics within a castle fortification [which is surrounded by a moat], the roles and responsibilities of a site manager and the JWC "Way We Work" Departmental & Rotational Management Trainee Programme. It is hoped that the work experience will allow Emily to make an informed decision on the route of her career path within the industry.
The smile on Emily's face is priceless having just received her GCSE results, 9 A* and 4 A's – the future is certainly bright for Emily!
"Where Quality Doesn't Cost: it Pays"
Back to News Page