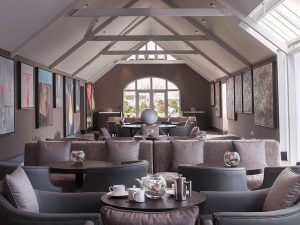 Our company has extensive experience in delivering refurbishment projects over a number of sectors up to the value of £20m. We understand that refurbishing a property is often preferable – and more cost-effective – compared to demolishing or abandoning it, and it's particularly relevant when a building undergoes a change of use or new ownership.
With our experience we have become familiar with all the kinds of issues a refurbishment project can reveal and we know just how to deal with troublesome buildings. Some areas of expertise include:
Investigating existing structures where the technical detail is not to hand, and enable the design to be developed for the client
Close collaboration with the client and design team to ensure project delivery
Assist the client to bring existing building/structure to modern standards
Checking of infrastructure to supply services, e.g. mechanical and electrical
Checks to ensure Disability Discrimination Act 2005 (DDA) compliance
Extensive experience with BREEAM environmental standards
Energy efficiencies and insulation 'U' values
Fire safety and security
We have recently completed a multi-phased refurbishment programme for the Guildhall in Swansea, having successfully completed our fifth phase of an ongoing refurbishment programme worth in excess of £20m (for the City & County of Swansea Council).  Other clients we have recently worked with include Cardiff University, the Arch Diocese of Cardiff, Cardiff Council and Bridgend Council.